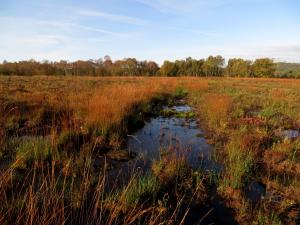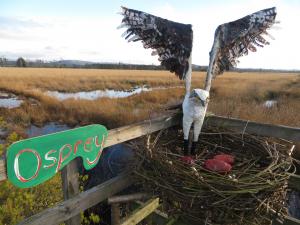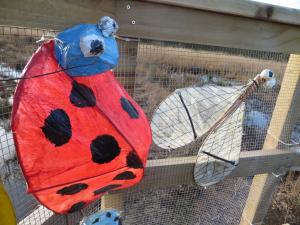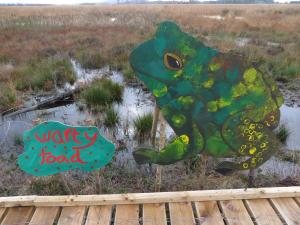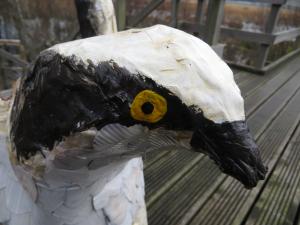 No, I'm not talking about toilets – although they certainly come in handy – the bogs I'm most concerned with are 'lowland raised peat bogs'. At first glance, peat bogs appear as a barren wasteland, but take a closer look and you'll discover an amazing hidden world of dragonflies, lizards and insect eating plants.
A recent Nature Improvement Area (NIA) project sought to inspire local school pupils at Dean Barwick about this incredible habitat on their doorstep. The project kicked off with a workshop introducing the crazy creatures that call the bog their home. Pupils learnt about the lifecycle of dragon and damselflies, re-enacted ten thousand years of history using a piece of string, and built their own peat bogs from yogurt pots, sponges and cress seeds.
Next up was a field trip to Foulshaw Moss. The pupils cut down some sneaky saplings encroaching onto the bog. Tree roots act like straws, sucking out water, causing bog-adapted plants to be outcompeted, ultimately destroying the habitat.
They also took peat cores – a marvellously messy task! Peat has been building up at Foulshaw Moss since sphagnum moss came to dominate, around 7000 years ago, at a rate of 1 mm per year. Like a less glamorous version of Doctor Who, we travelled back in time, digging out a metre of peat with every core, each representing a thousand years' worth of history. Standing beside such a humble reminder of our insignificance in geological time, the children prodded the peat and agreed it looked 'just like poo!'
Local artist Ro Thomas led guided walks, and encouraged pupils to think of the colours and shapes and creatures they discovered. In a landscape normally dismissed as 'bleak' they discovered a sea of orange cotton grass, neon green moss and deep blue water. Not to mention the last of the summer dragonflies!
Back at school, the children created sculptures based on their experience, including some psychedelic adders – lemon yellow and pastel blue, carved from bendy logs. Ro encouraged pupils to think of textures as they painted a giant warty toad, smooth frog and scaly lizard.  A variety of dragonflies, butterflies and moths were crafted from willow frames overlaid with tissue paper and glue, drying to form insects with 'strained glass' wings.
Finally, an osprey landing on its nest was assembled from chicken wire and wood, decorated with painted feathers cut from recycled milk bottles – a celebration of the three chicks that successfully fledged at Foulshaw earlier that year.