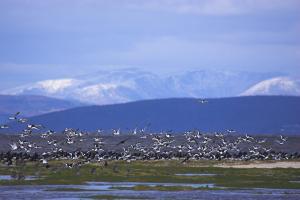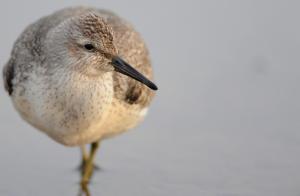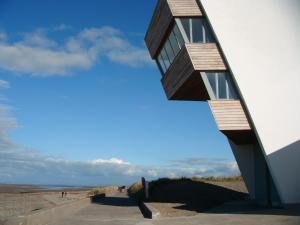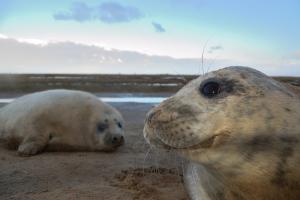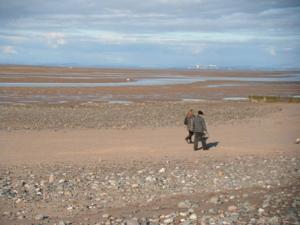 Morecambe Bay's winter nature spectacular is now on show.
Spectacular Birds
Morecambe Bay is famous for it's birds and at this time of year the bay is brimming with waders and wildfowl that overwinter here. Over 240,000 birds will settle here during autumn and winter. Seek out knot as they form large flocks around the coast and estuaries, alongside curlew, lapwing and oystercatcher, and pink footed goose that have headed south for winter.
The  best time to see birds along the coast is a couple of hours before and after a high tide as they move closer to the shore. Take a stroll along the coast at any of these places to experience this autumn spectacular:  South Walney, Humphrey Head, Grange, Arnside and Morecambe Promenades, Heysham Head, Cockerham and Pilling for pink footed goose, Wyre Country Park and Estuary and Rossall Point.
Great grey seals
Head to Cumbria Wildlife Trust's South Walney Nature Reserve to watch Morecambe Bay's resident seal colony. The hide at Lighthouse Bay can provide a great vantage point, with the seals moving up the beach and closer to you as the tide comes in.
Wonderful winter walks
Wrap up warm and take a stroll to some of our great viewpoints for awe inspiring views across the bay. Inland, walks will often take you  through our intimate woodands, past limestone pavements and limestone grasslands. Along the coast you'll be able to feel the elements alongside salt marsh, estuary mudflats, dunes and beaches.Walks to great views include Eggerslack Woods to Hampsfell (Grange), Whitbarrow, Sizergh Castle and Helsington, Arnside Knott, and Warton Crag. Great coastal walks can be found around  South Walney, Humphrey Head, Morecambe Prom, Heysham Head and Rossall Point.
Whatever the season checkout our  Seasonal Highlights list to find out the best times and best places to see everything from avocets to the Walney geranium and our Doorstep Guides for the places near you.